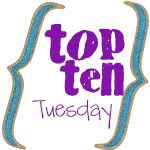 Regardless of what the calendar may say, for me, autumn has begun! I LOVE, LOVE, LOVE everything about autumn. Each year I try to enjoy autumn as much as possible because the season seems so short and fleeting. To fully enjoy this wonderful season, try as many of the following suggestions as possible!
1. Keep the fridge stocked with fresh apples. Our favorite variety is Honeycrisp - they are so yummy and are available for a relatively short time where I live. I look forward to eating them all year. Also, be sure to always keep some good apple cider on hand. We buy both from a local apple orchard. Just going there to purchase the apples and apple cider is a treat as well!
2. Make a conscious effort to really look at the changing colors of the leaves every time you drive anywhere. The season of changing colors is dreadfully short and in just a few weeks the trees are completely bare...and they remain that way for a long time.
3.
Attend a fall festival.
Last year we attended the
Circleville Pumpkin Show
and it was absolutely wonderful! I couldn't stop smiling all day - there were pumpkins everywhere, everything was so cute, and the food was so fabulous.
4.
Eat lots of pumpkin goodies.
We adore the pumpkin chocolate-chip bread from
Great Harvest
, pumpkin muffins, pumpkin cookies, and pumpkin pie. Our very favorite pumpkin treat, though, is
Pumpkin Crisp
. I make it every year for Thanksgiving and it's "stand in the kitchen and eat it right out of the pan" good!
5. Decorate for all of the fall holidays celebrated at your house. If you have young children, have them help you make lots of fun, holiday decorations for Thanksgiving and Halloween. Even just a pile of interesting gourds in a basket can make a lovely autumnal decoration in your living room.
6. Visit a pumpkin patch and take tons of pictures. My very favorite pictures are the pictures that I've taken over the years at pumpkin patches. Pumpkins and cute children are always a winning combination. Make the day even more special by taking a hayride and picking a pumpkin right from the pumpkin patch!
7.
Make time to carve the pumpkins.
Roast the seeds. Eat them. If Halloween is not celebrated at your house, you can still cut the top out of a pumpkin and clean out all of the gunk inside and harvest the seeds for roasting. When my children were younger, we loved to read
The Pumpkin Patch Parable
to go along with our pumpkin-carving activities.
8. Wear a cute fall-themed sweater or sweatshirt. I enjoy wearing my fall-themed sweaters and sweatshirts right up to the day after Thanksgiving. Then, I start wearing my Christmas-themed tops!
9.
Enjoy the upcoming Christmas season even more by starting preparations really early this year.
I always start Christmas shopping months in advance and completely avoid last-minute shopping panic. I just purchased
100 Days to Christmas 2011
and am hoping it will help me plan and organize my preparations.
10.
Make your entertainment fall-themed.
Read
cozy-mysteries with a fall theme
. Watch movies with great autumn scenes - my favorite is
Baby Boom
.
If you have any suggestions for great fall-themed movies or books, I would love to hear your suggestions!
Please visit Top Ten Tuesday to read more delightful Top Ten lists from many different bloggers.